January 24th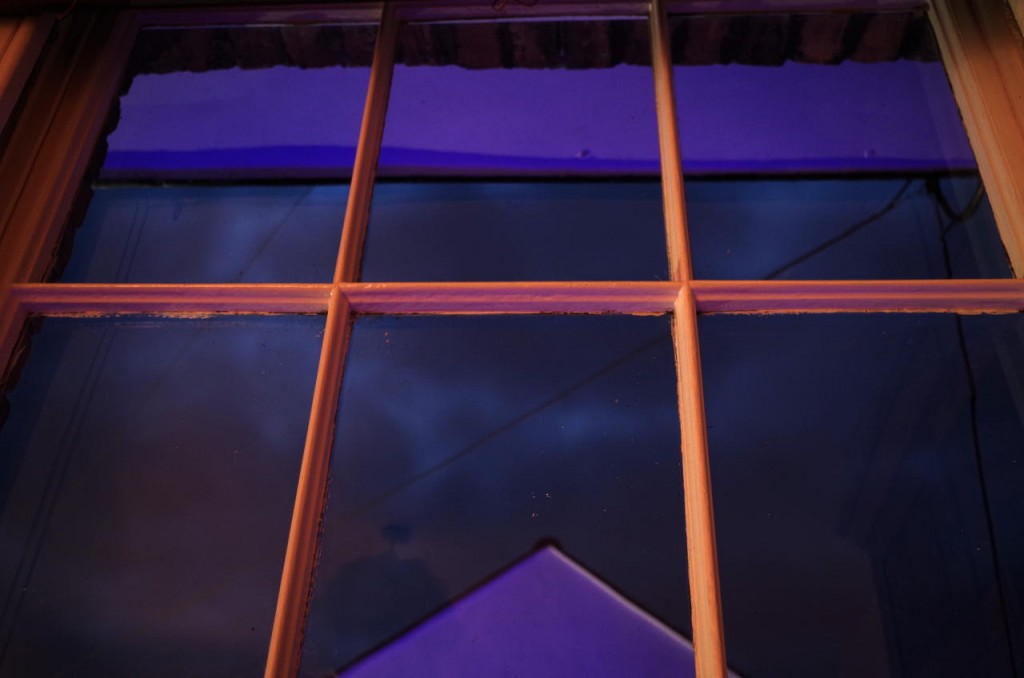 When arty people say things like "isn't the sky a good colour" and stuff like that… Well, this is one of those nights. The moon is up there, but it's almost right above the house, so I can't see it – just the clouds…
---
January 23rd
Nothing to see. Dull old day.
January 22nd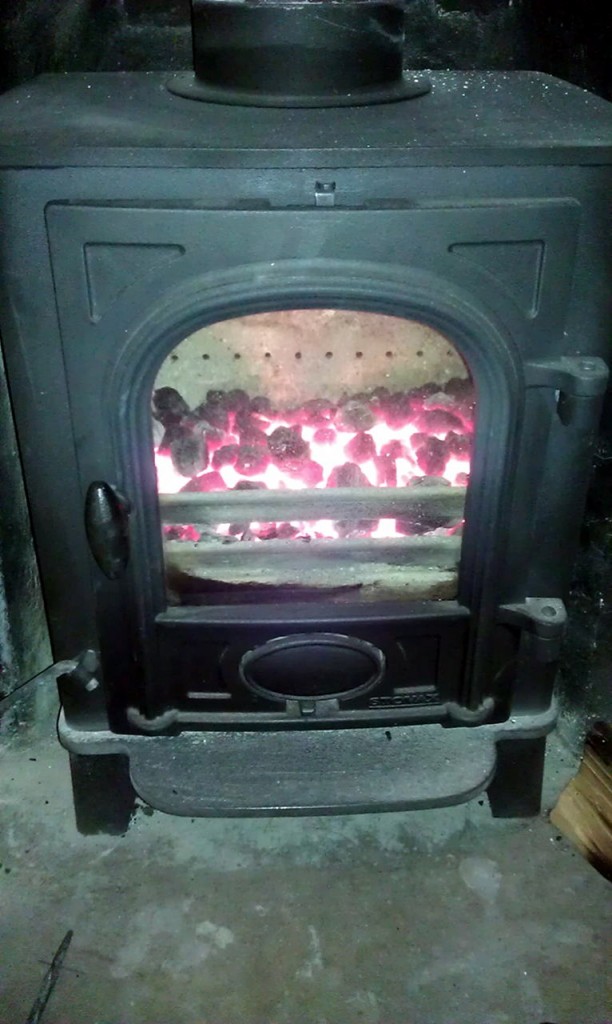 Continued lack of Snow here, but it's cold. Or it would be if it weren't for that…
---
January 21st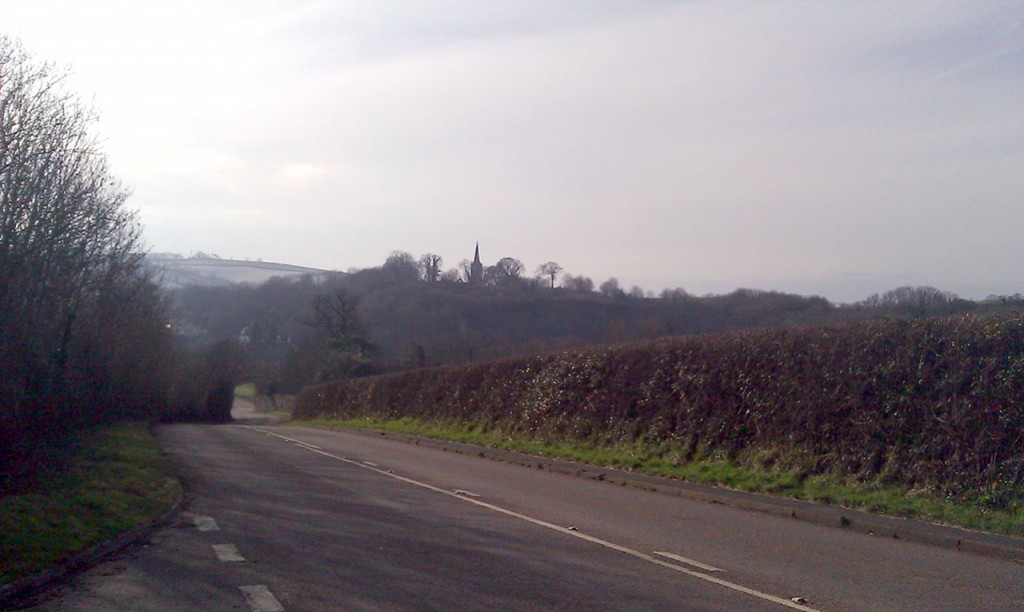 A cold, but sunny day in Devon just outside Buckfastleigh. No snow here!
---
January 20th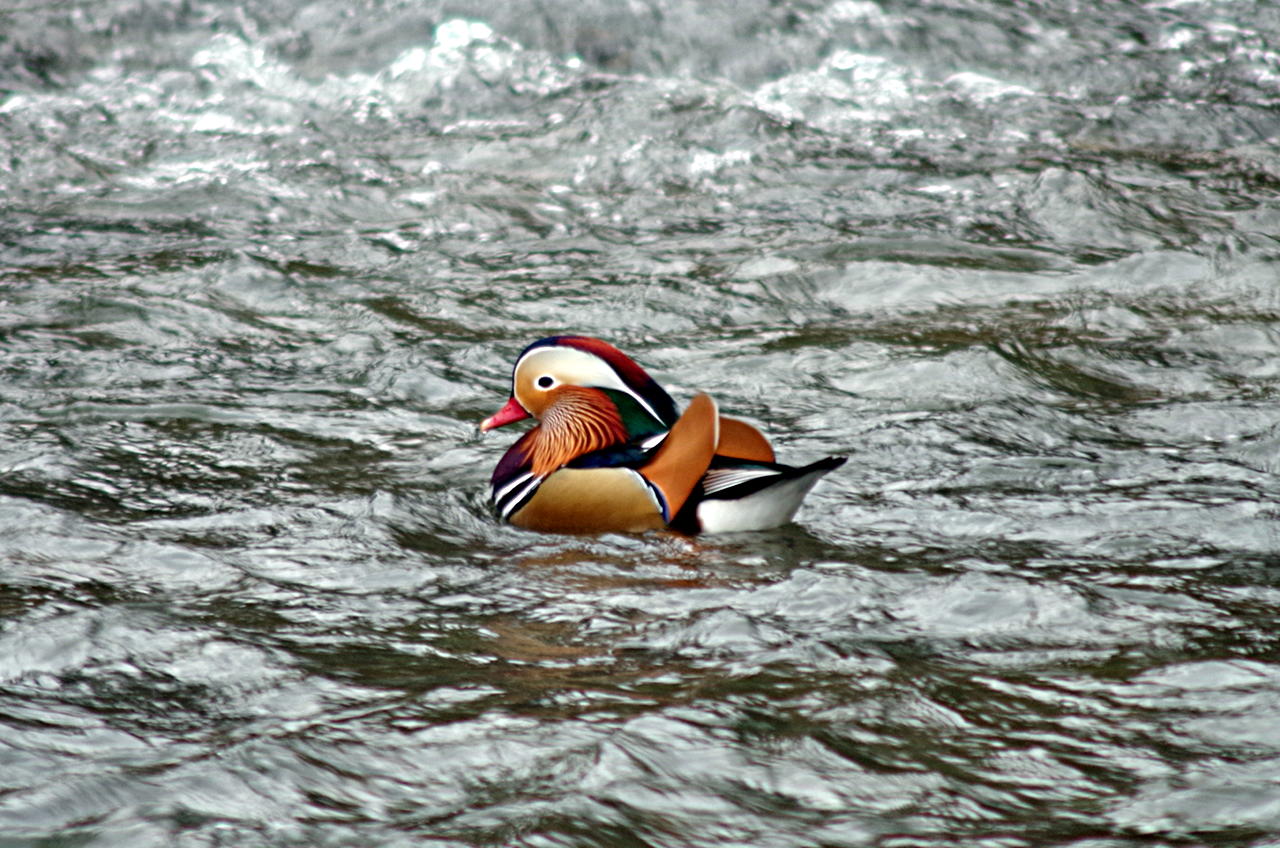 Went for a walk round the local steam railway station and up the River Dart. This is a Mandarin Duck.
---
January 19th
Obviously a dull day.
---
January 18th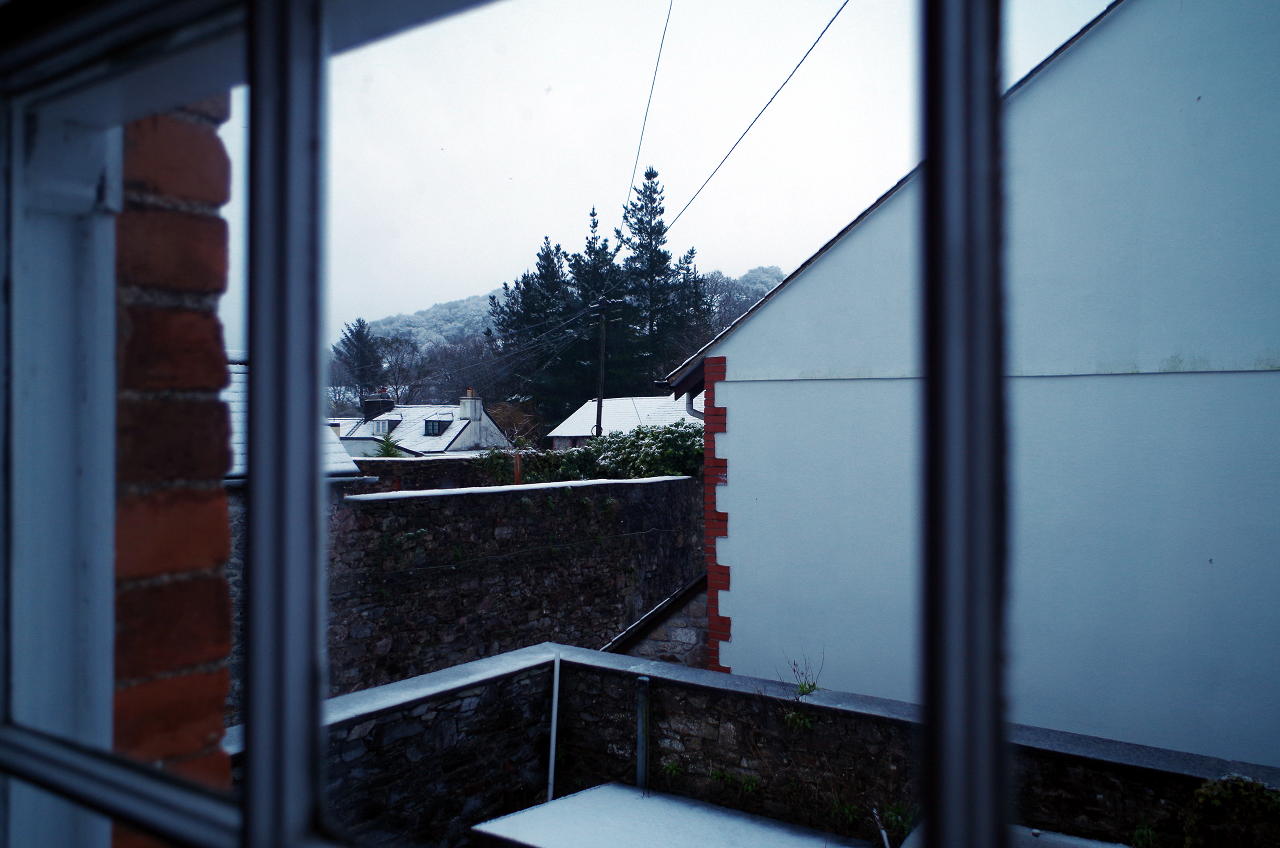 Snow!
A light dusting of damp snow over the rooftops.
---
January 17th
One of our Lovely and rather ususual lights!
---
January 16th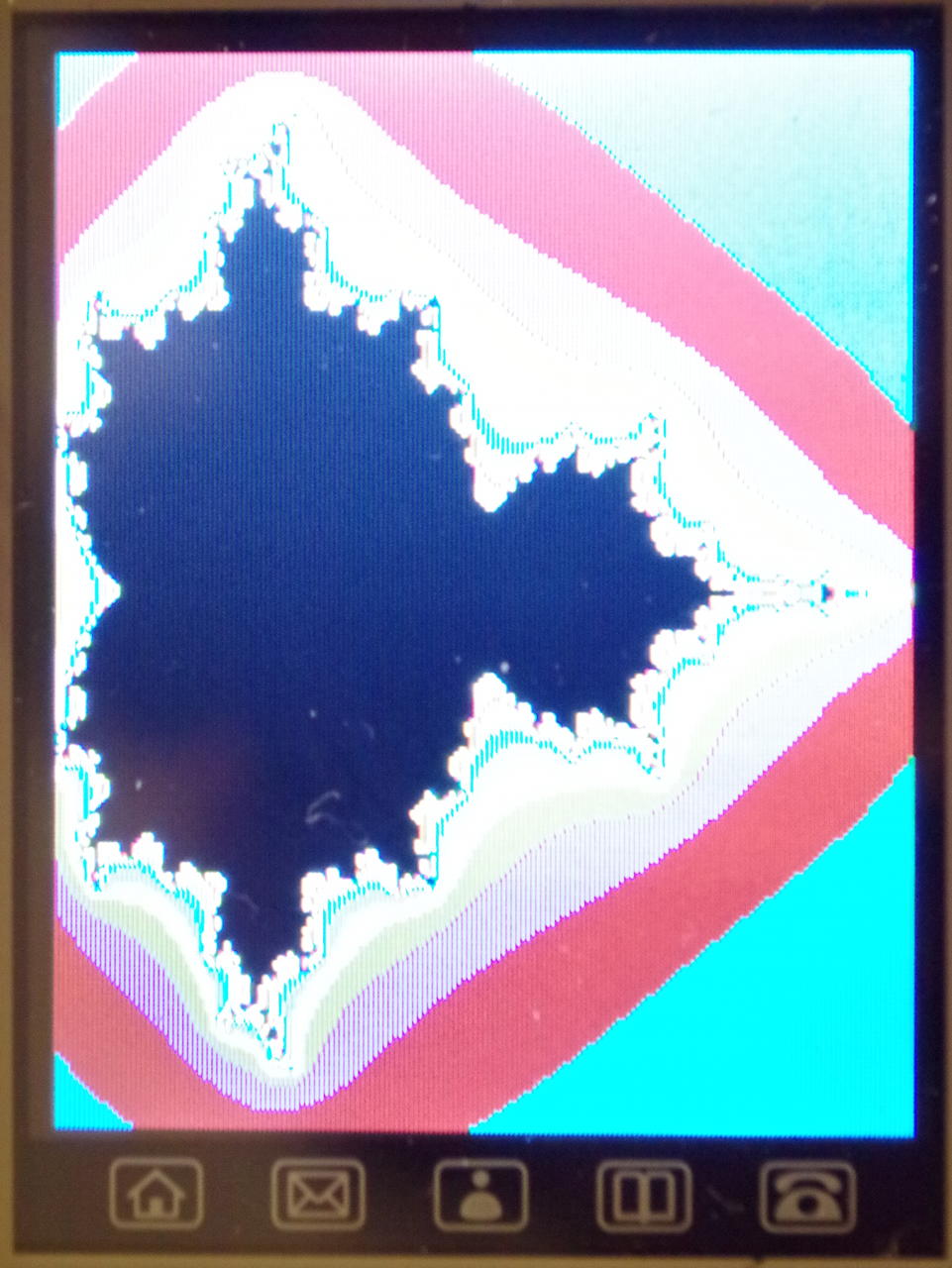 Fractals are fun! This is a mandelbrot drawn on a little LCD display I'm playing with right now..
---
January 15th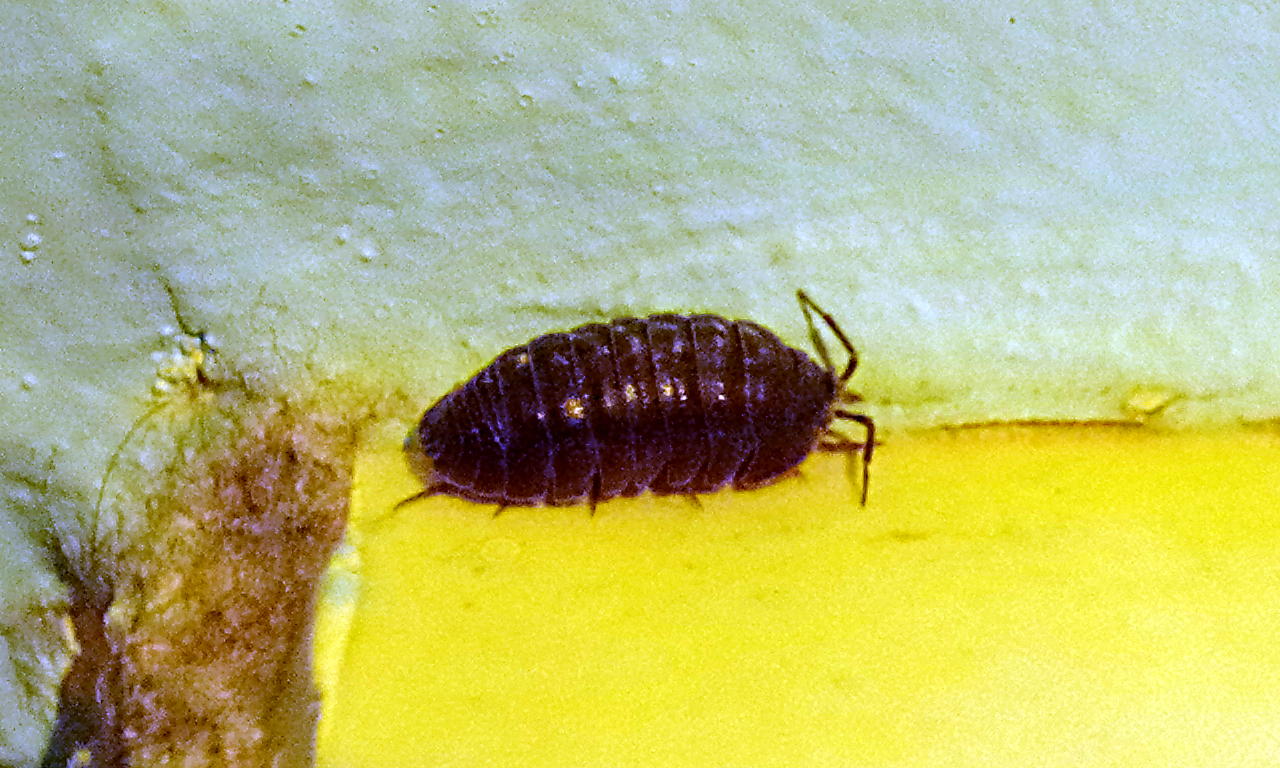 A wee sleekit cowering timerous beastie… Well, a woodlouse to you and me, or is it a pillbug? Who knows. We used to call these 'slaters' when I was growing up…
---
January 14th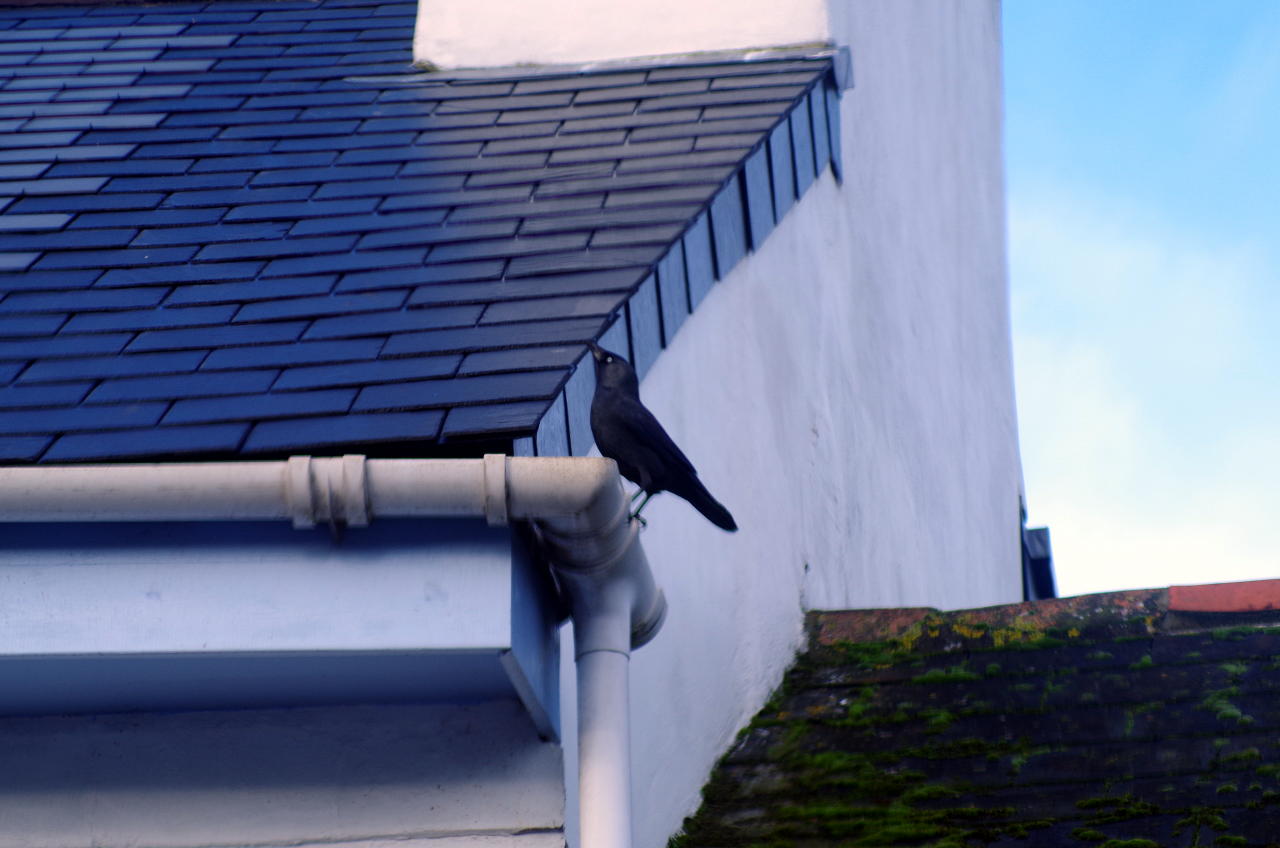 A Jackdaw on the gutter of the house opposite. On a nice sunny day in Devon – while the rest of the country is complaining about something called snow…
---
January 13th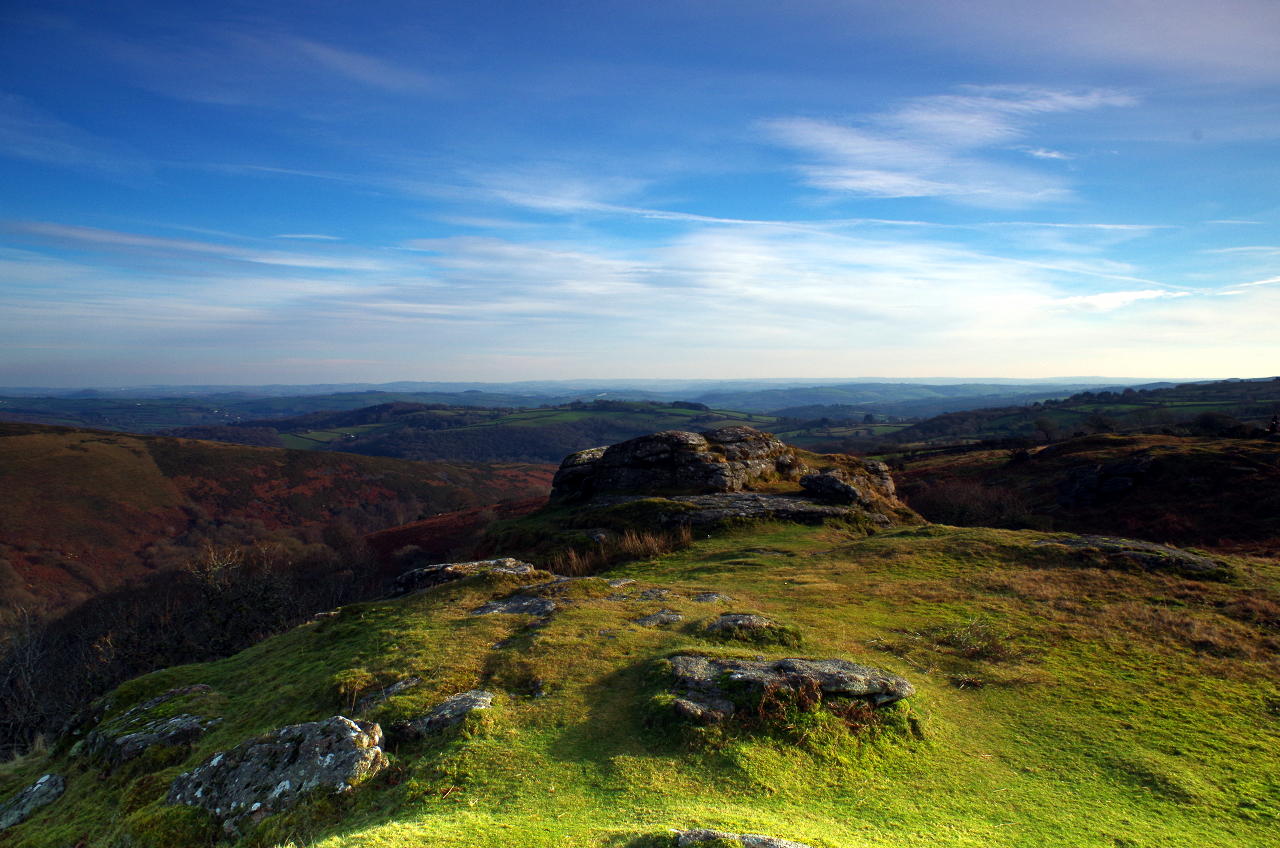 Bench Tor. Dartmoor
---
January 12th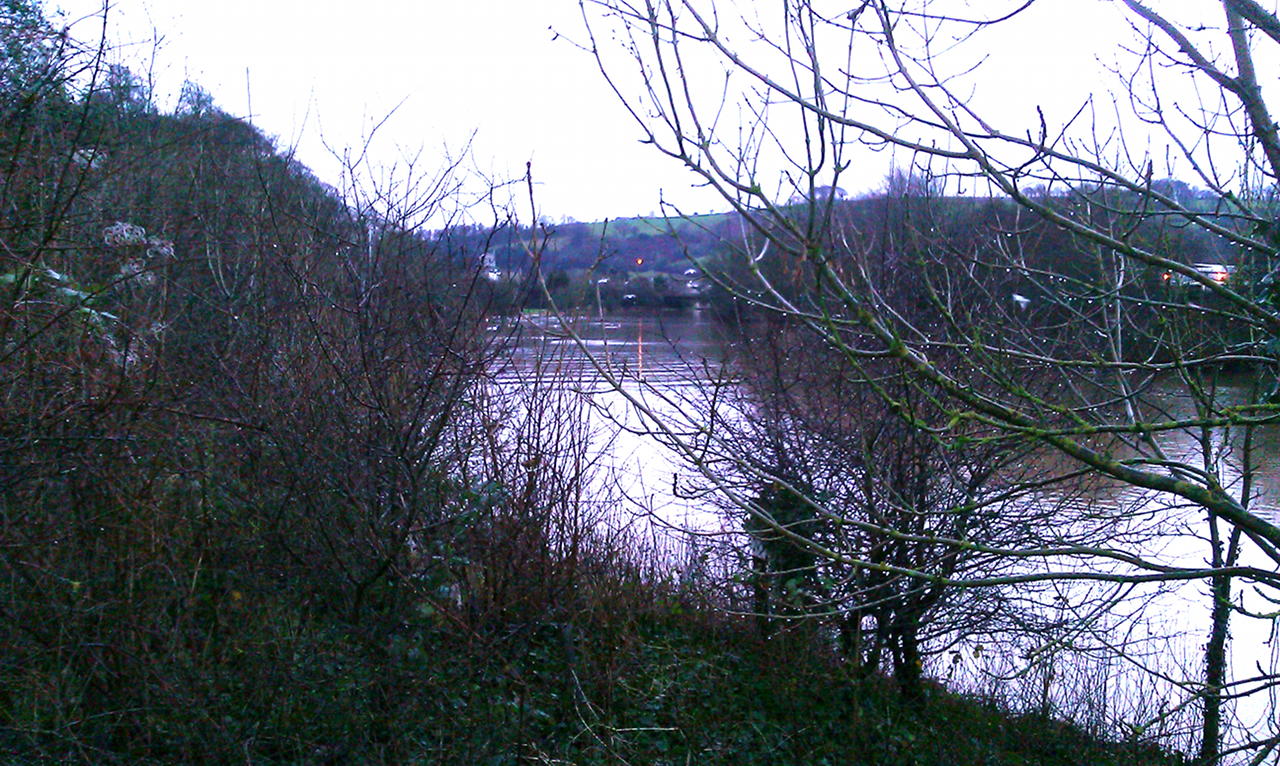 A very full river Dart looking towards Brutus Bridge, Totnes
---
January 11th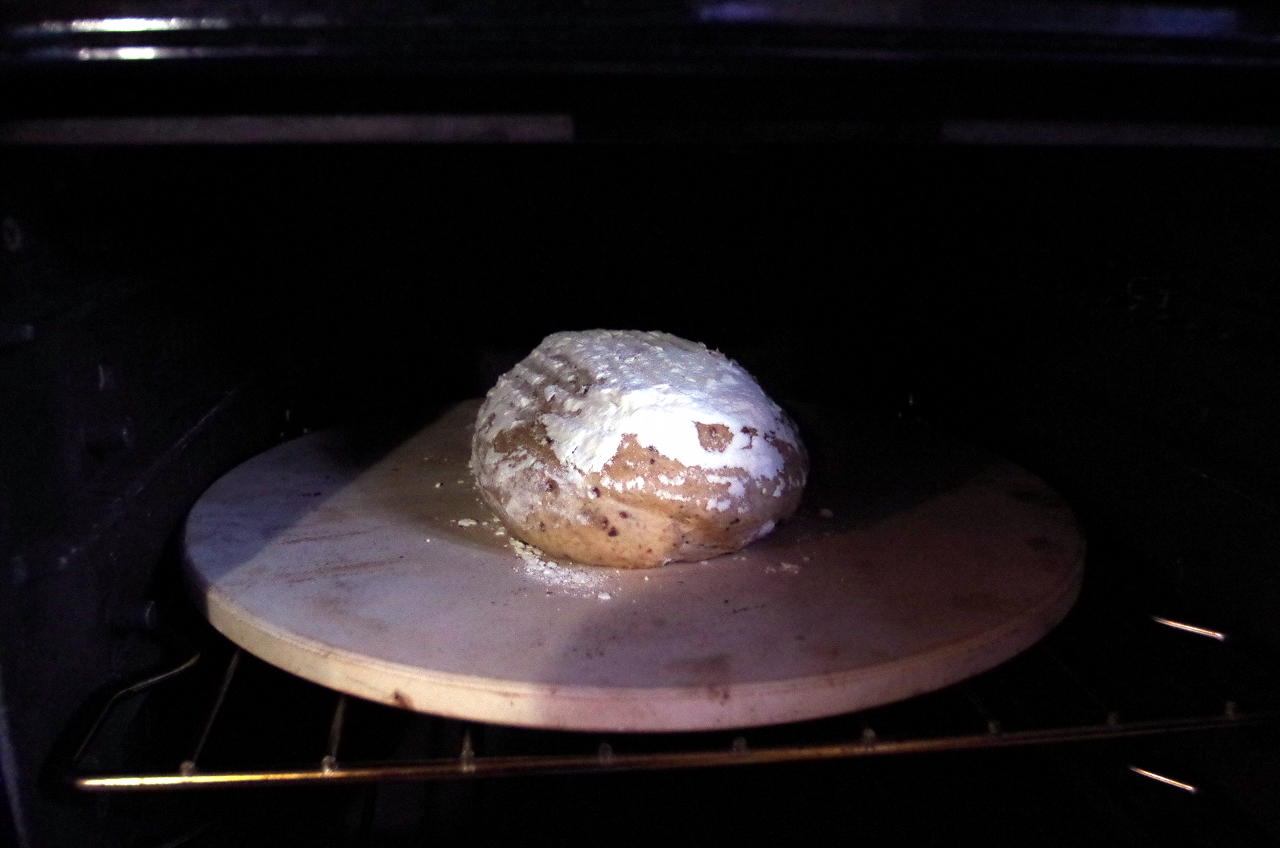 A loaf of my sourdough bread goes into the oven!
---
January 10th
Missed a day here
---
January 9th
My wife went to India and all I got was this little hand-made money pot (Terramundi type)
---
January 8th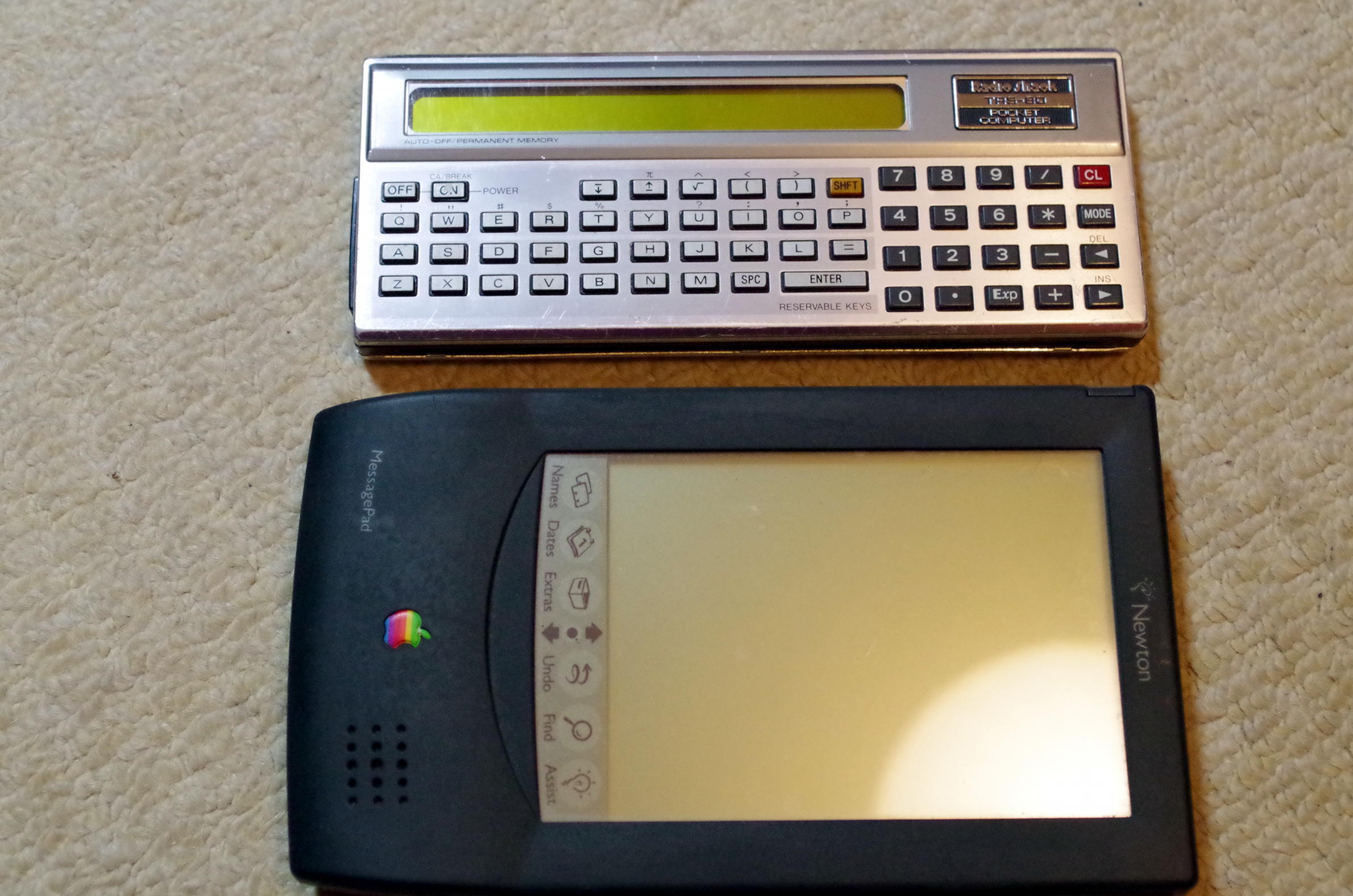 Old Calculators, computers or just rubbish?
So the top one is a TRS-80 Pocket Computer (made by Sharp, c1980). It has some 1500 bytes of RAM and is programmed in BASIC. The bottom is an original Apple Newton MP100.. Arguably the forerunner to modern tablets and smartphones. If only it actually delivered what it promised…
---
 January 7th
This rather curious looking thing is one of the covers of a hand-made sketch pad that my wife has (She asked me to photo it for her!)
---
January 6th
Just brewing a mug of tea, although the tea caddy is better looking than the mug…
---
January 5th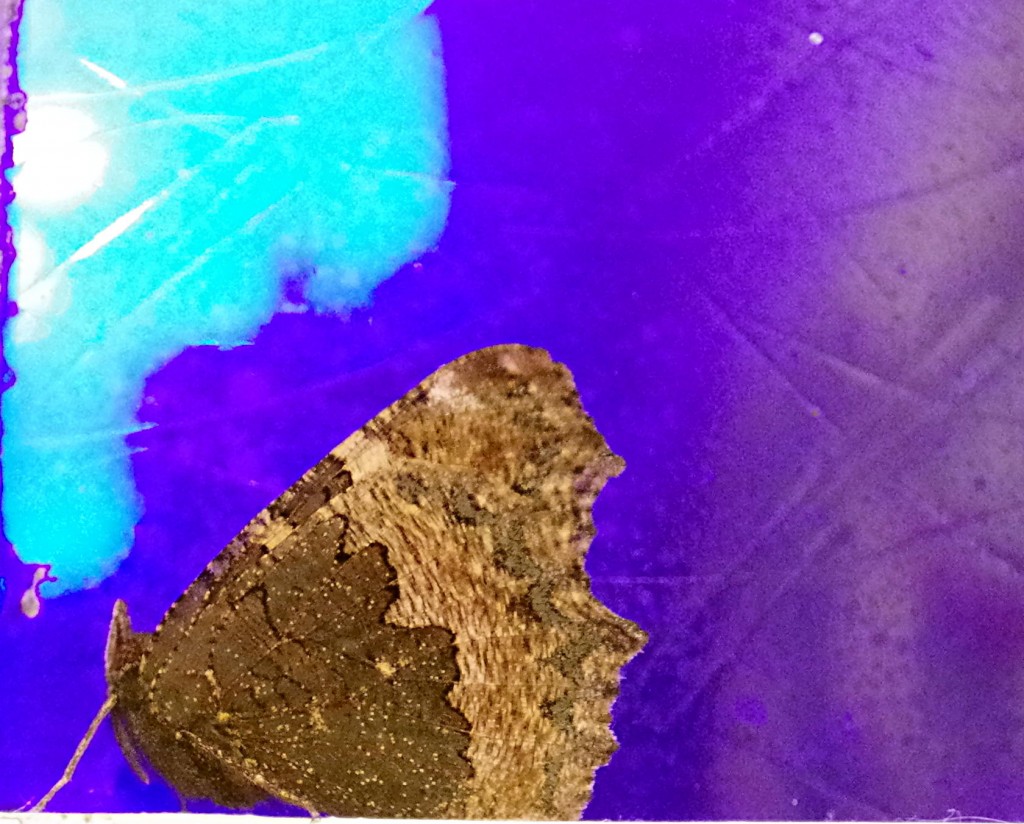 This butterfly (pretty sure it's a Red Admiral, but the underside doesn't quite match those I've seen online) has obviousy woken up a bit early and was fluttering around earlier. Don't think it's that warm today… It's perched on a window frame that has blue stained glass in it.
---
January 4, 3, 2
Missed a few days. Ah well, not quite a "365" then…
---
 January 1st
Happy new year!
New Years party at our neighbours (Lisa and Reece, but that's not them in the photo – actually, it's Lisa in the background!)