So, as anyone who has kept chickens will tell you, Aardman Animations Chicken Run is a documentary…
Chickens escape. Or try very hard to…
We've kept chickens before, but after a year off, decided to get some more and within an hour of getting them home, one had escaped from the pen and (literally) jumped over the wall into the abyss beyond. Fortunately (amazingly!) it developed the power of flight and managed to fly up the 3m wall on the other side (another 3m away!) and ended up in our neighbours garden. Which is just as well as the local abyss is a river which is running rather rapidly right now!
The grass is always greener, eh?
(And for those who don't know – chickens sink, so she was lucky that time)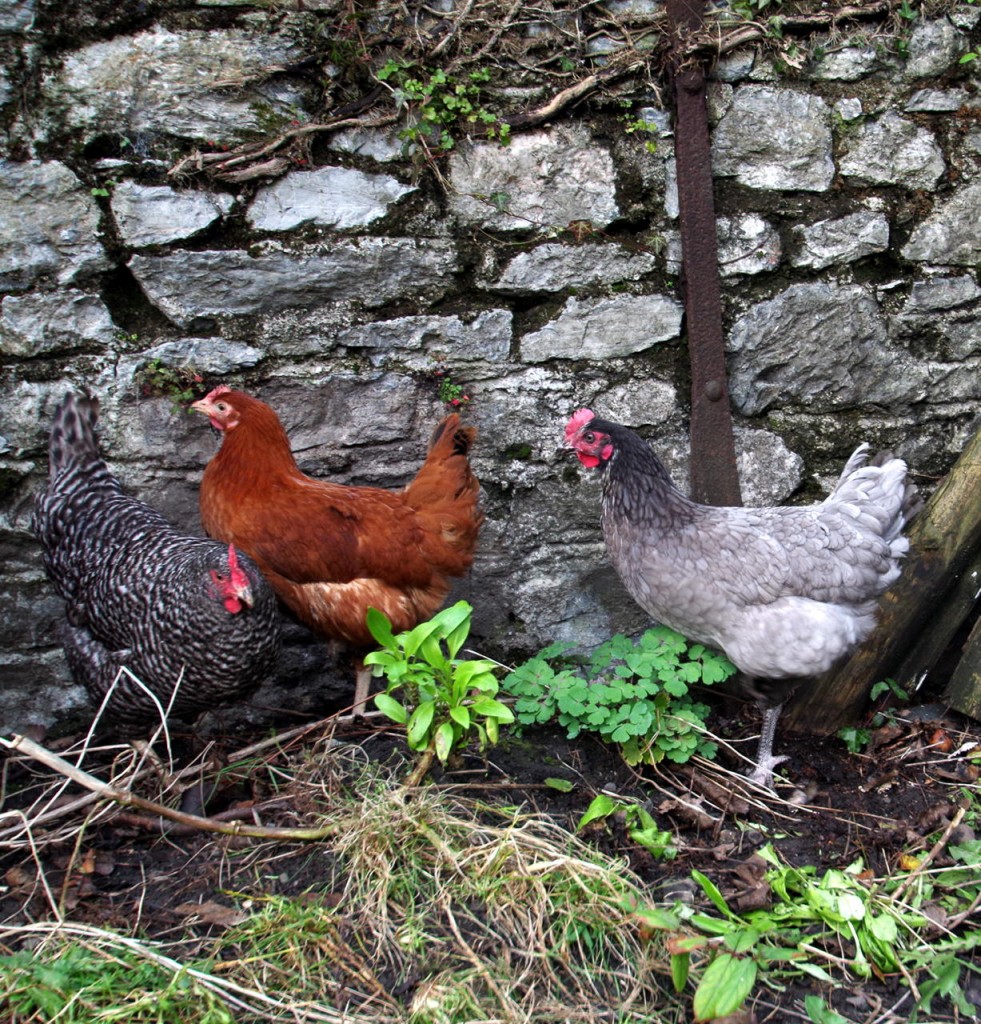 Our chickens. They are (from left to right), a Speckledy Maran, a Colombian Black Tail and a Blue Maran.
I wasn't keen on giving them names, however they have come to be known as:
Ginger – the escape artist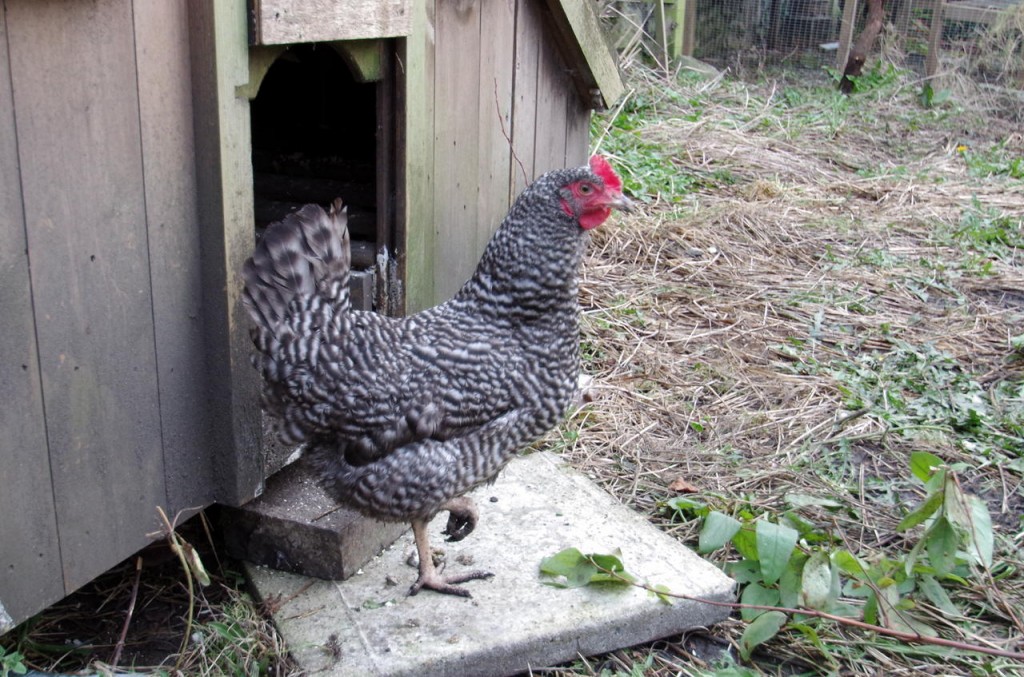 Edith II
 (Looks like another Speckledy Maran we had called Edith)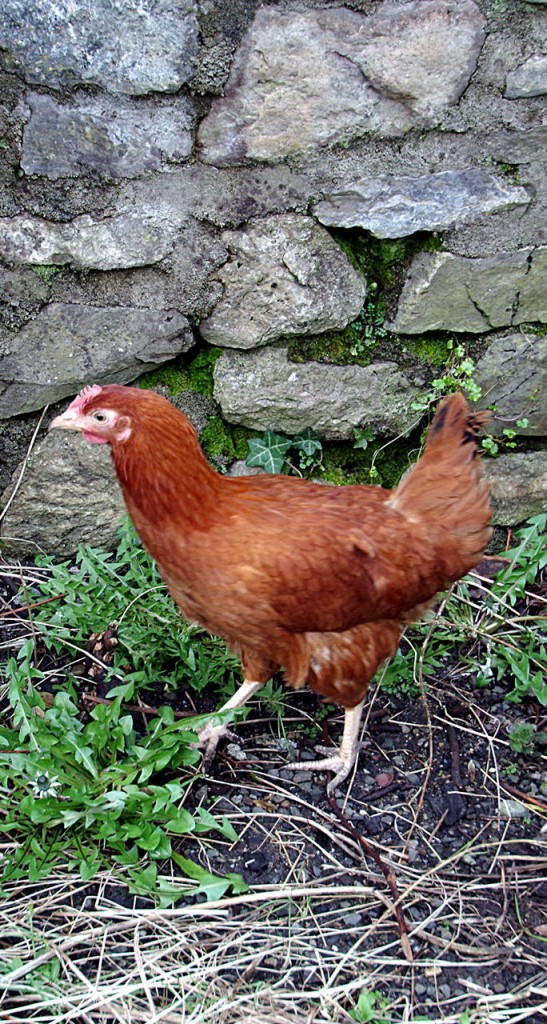 The Drug Baron
(Because she's a Colombian Black Tail)
One egg so-far – but we did expect that as we were told the Marans were either laying or ready to lay imminently.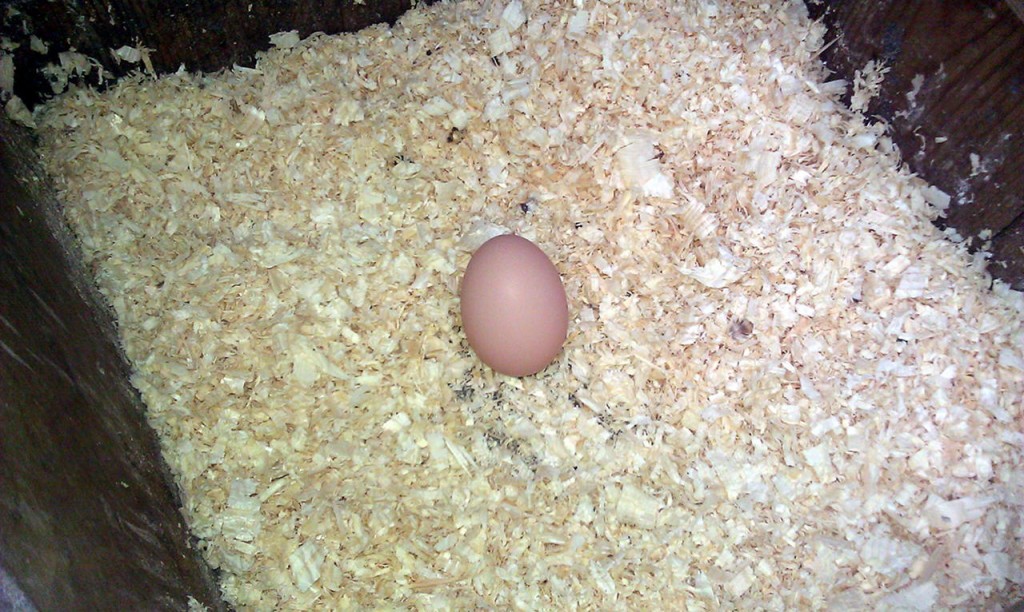 Not 100% sure which chicken, but I suspect it's Edith II that's laying so-far.
We got them from Paul and Jill at Harepathstead Poultry in West Devon who are a family run business specialising in supply, breeding and rearing of commercial and rare breed chickens and bantams. This is the second time we've bought chickens from them. (But if you do decide to visit them, take wellies! East Devon is a bit soggy underfoot right now!)
And tonight we clip their wings. (Well, the primary flight feathers off one wing if you want to know the technical details – not their actual wings!)
So there you are. Maybe something a bit different from computer projects, but I'll put this one in the cooking category!