Part of my testing of wiringPi v2. was to make sure that some of the existing libraries code would work with GPIO expanders – and the Adafruit RGB LED Plate was an ideal candidate.
So I ordered one, took a few moments to solder it together and plugged it in – and 5 minutes later I had my LCD test program working without any real issues.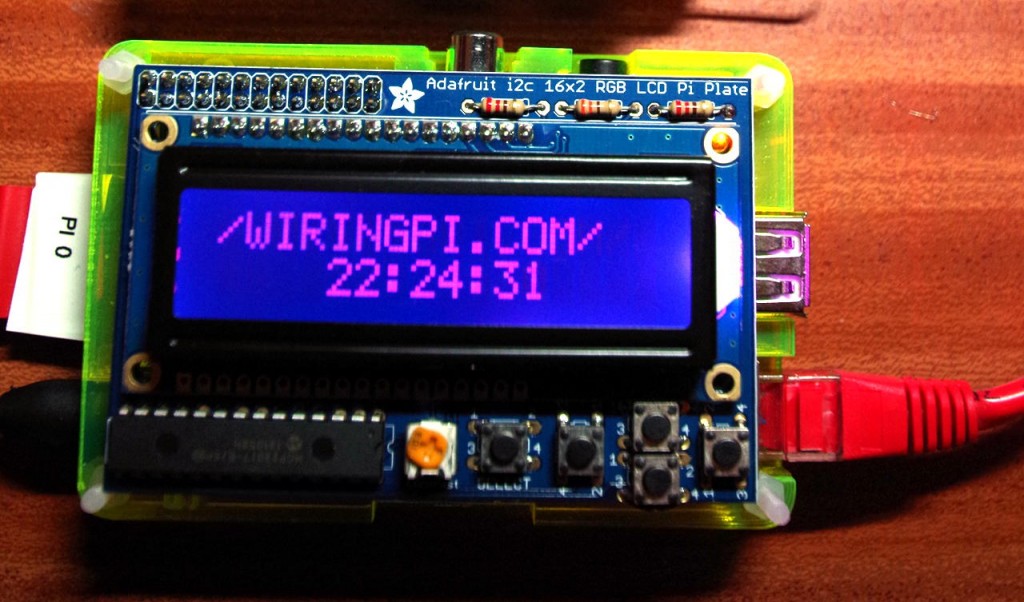 So if you want to drive one of these from C/C++ or anything else that uses wiringPi, then be assured that it'll just work!